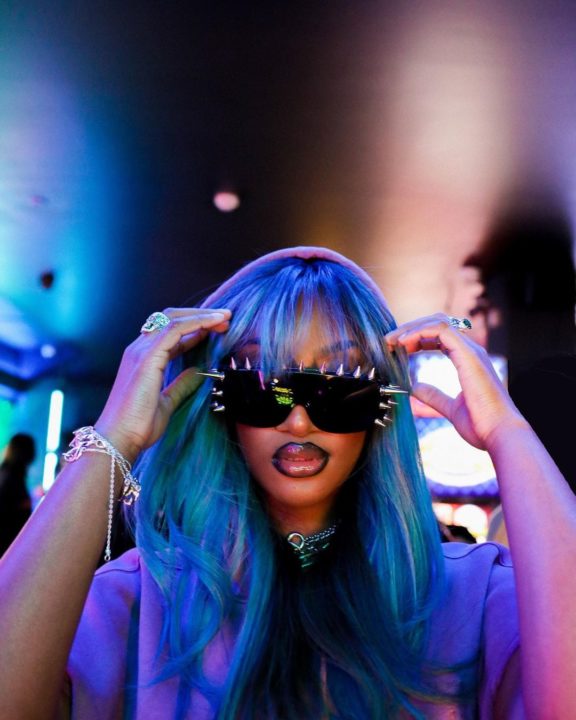 Tems continues to prove to be the leading Vibe as the singer hit 1 billion streams via Spotify. See full details here.
The sexy diva, Tems has added a new feather to her cap of accomplishments as she racked up 1 billion streams across all credits on Spotify.
Also Read: Tems Rewrites History of Nigerian Music as Grammy Awards Confirm Nominees
This report came on November 16th from Music Data's account, Chart Data as an indication that the total streams of all Tems songs whether as a solo act or a featured act has reached a whopping 1 billion streams.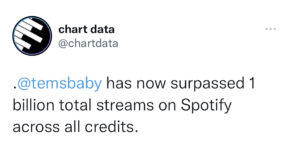 Currently, Tems' Top 5 songs on Spotify include "Wait 4 U" by Future featuring Drake with over 315 million streams, Wizkid's "Essence" – 142+ million streams, "Free Mind" – over 50 million streams, "Top – – 32 million+ streams plus "Fountains" with Drake at 90+ million streams. While on Beyoncé's "Move," the singer scored some flowing weight.
With this development, Tems joins the elite and exclusive group of African artists who have reached 1 billion streams on Spotify like Wizkid who according to Chart Data has achieved 5 billion streams. CKay has also reached and passed the 1 billion mark.