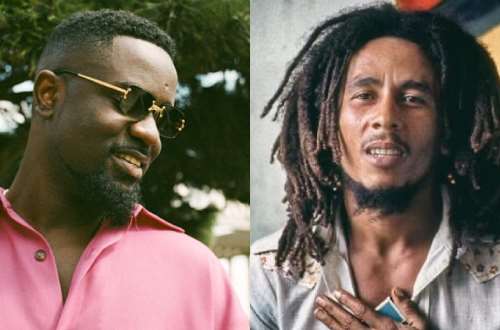 The Ghanaian rapper collaborated with the legendary Jamaican singer, who was an influence even after his death.
Ghanaian heavyweight rapper Michael Oso-Addopopularly known as Sarkodieconfirmed that he will be appearing on a song with the late Jamaican icon Bob Marley.
The two-time BET Hip Hop Award winner, who has been one of the most consistent and sought-after rappers on the continent, recently dropped his seventh studio album, "Jamz," and while the project continues to rack up numbers and achievements, the rapper kicks off the new year with an incredible feat.
According to the rapper, it will be featured in a remake of Bob Marley and The Wailers classic "Stir It Up," which will be released on January 20, 2022. Speaking of the feature, Sarkodie reportedly said:
What a way to start this year!!! Definitely one of the best moments of my career… Big shout out to the team at Island Records @akosuas_Jaykjs and the Marley family for bringing me on this amazing project by the legend #bobmarley… such a blessing for throwing my vocals straight to the original gong vocals…
Also read – Davido reacts to Wizkid's joint tour ad
Listen to the excerpt below
Get updates as they come in Twitter and Facebook